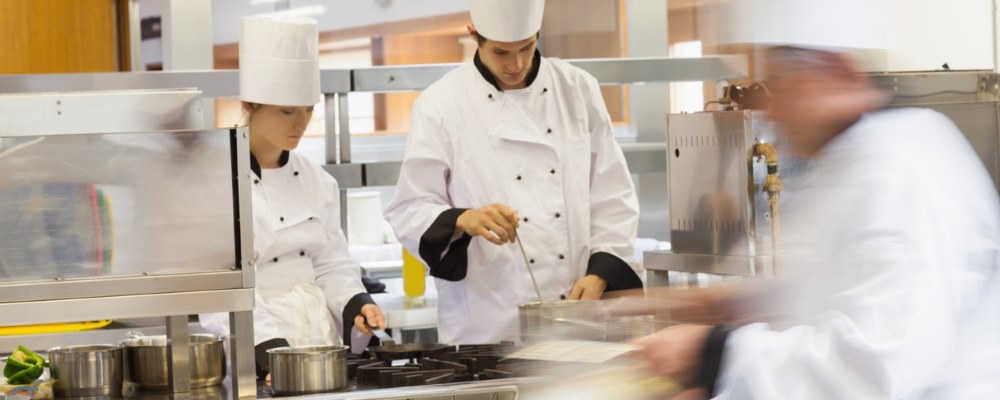 Setting up a new restaurant business is both an exciting and daunting experience for anyone, whether you're an experienced chef director with venues under your belt or a fledgling restauranteur eager to see your ideas crystalize into reality.
One of the first things any chef building a new kitchen will plan for is the cooker — no doubt many chefs have whiled away hours daydreaming about the culinary masterpieces they could achieve with the perfect oven and hob.
In this article, however, we are spotlighting the little things that make life so much easier in the kitchen. Talking to chefs from a range of different eateries, we dug deep to see which kitchen essentials need a big investment and what can be bought for less and still perform effectively.
The power of the paring knife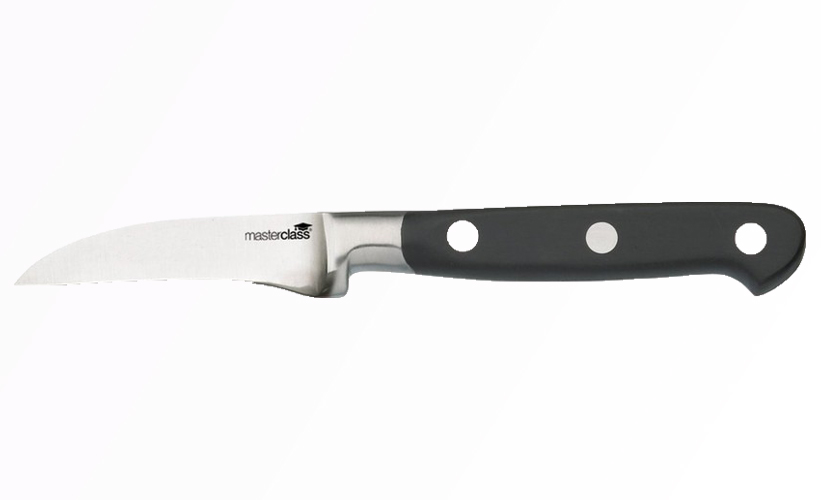 One of the things our research showed was that whether you're a successful chain of restaurants in London or a mobile artisan pizza oven in Yorkshire, there are just some things you can't do without in the kitchen.
One thing that everyone agreed on was the importance of a good paring knife. In fact, it seems that kitchens might grind to a halt without them, such was the unity of opinion about this simple knife.
Scott Drury, head chef at the Grind café, said: "I like a little curved turning knife blade because you can peel with that and turn with it, and it's good for intricate items like garlic and ginger."
When asked to choose just three knives for their kitchen, all the chefs agreed that a paring knife was indispensable:
If you had to choose just three knives to buy, which would they be?
Company

Knives

The Wood Fired Pizza Company

(Street food)

Paring knife

The Grind Café

(Café)

Paring knife

8–10in chef's knife

The Curry Pot

(Indian takeaway)

Paring knife

Wide-bladed santoku-style chef's knife

Pastry knife

Vinoteca

(Restaurant)

4in Paring knife
10in chef's knife
Filleting knife
Don't scrimp on knives
Another unanimous call was the need to invest in a good set of knives. All the chefs we asked emphasised the importance of putting some budget aside to invest in a selection of quality knives.
The Curry Pot's, Ikhlaq Hussain, who cut his teeth first as a pastry chef, and later as a second chef and assistant head chef at one of Sheffield's most prestigious Italian restaurants, Marco at Milano, says the downside to buying cheaper knives is too much to risk:
"I've seen chefs, good chefs but who have bad knives. This can bruise food, you can cut it wrong — everything can be cut to different sizes, and you even have the potential of cutting your hand if you use a blunt knife or a knife that is being used for the wrong purpose."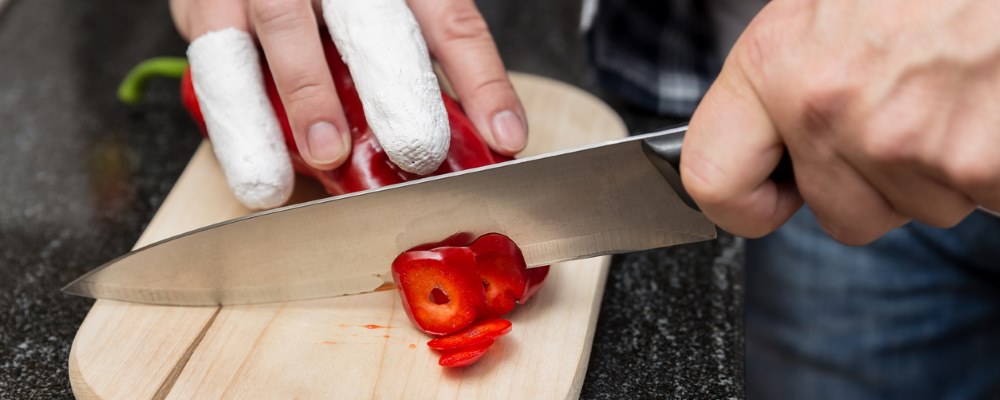 Kieren Steinborn, executive chef at London's Vinoteca, says knives are always a good investment:
"If you buy cheap you'll only end up having to buy more in 6 months. Also buy a good quality KitchenAid and Robot Coupe - they will save you a lot of time!"
What items should you invest money in rather than buying the cheaper versions?
Company

Items

The Wood Fired Pizza Company

Knives

The Grind Cafe

Knives

The Curry Pot

Knives

Vinoteca

Knives

KitchenAid

Robot Coupe
Every chef has one knife they love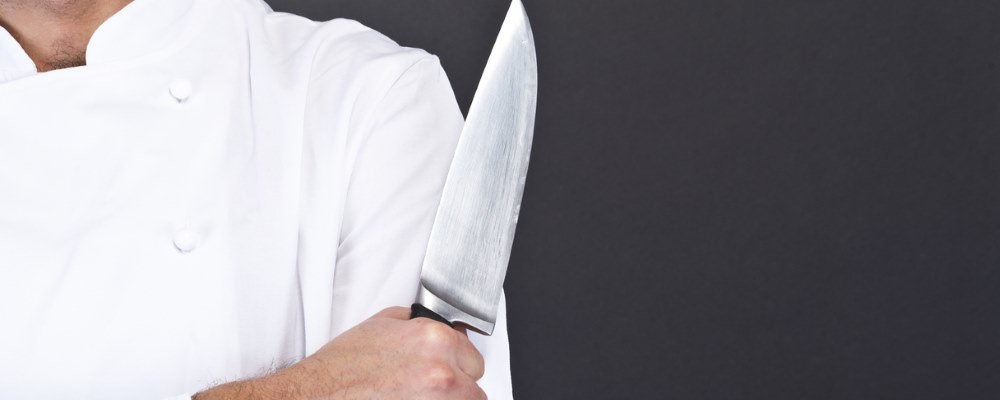 Chefs are nothing if not creatures of habit. And as such, they regularly rely on a trusted set of tools to help them perform their daily routines.
As we have seen, knives are crucial to performance in the kitchen, and most chefs prioritise one knife over all the others to perform everyday tasks. But which one?
The Curry Pot's Ikhlaq said: "I use Victorinox knives, specifically their long serrated pastry knife. It's used by a lot of chefs I know because it is very versatile. Any good chef would have a pastry knife, especially Victorinox."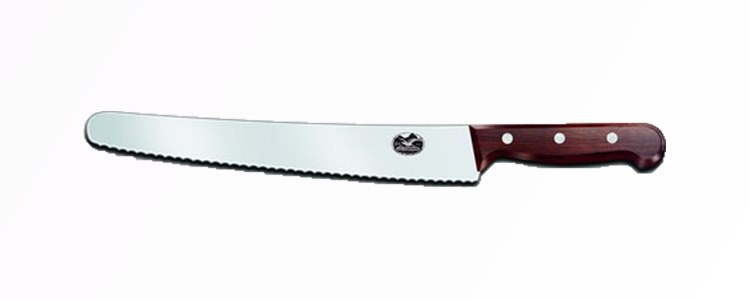 Ikhlaq was not the only chef we asked who cited the popular pastry knife as their utility knife of choice. Scott Drury also sang its praises, stating: "It's half way between a cook's knife and a carving knife, so it has a bit of rock to it, but you've got a serrated edge so it gives it a great multi-purpose."
However, all the chefs were in agreement that the trusty 8–10in chef's knife is the must have in the kitchen. It seems that no collection is complete without one.
Good blenders do come cheap
Sometimes, buying the most expensive product isn't always economical, and finances can be a major consideration for someone launching a new business who may have been craftily balancing the budget just to get the operation off the ground.
Fortunately, over the years, experienced chefs learn what can be picked up 'for a song' and what needs greater investment.
One item that many of our chefs save money on is a hand-held blender.
Scott says: "Small hand blenders for blitzing sauces can just be picked up for £10 at Tesco. Even if they wear out and you have to buy two or three a year, that is still much cheaper than buying one for a £100/£150."
Kieren agrees: "You can get really good quality kitchen blenders now. We use OmniBlend at Vinoteca — it's a fraction of the price compared to others, and really good quality.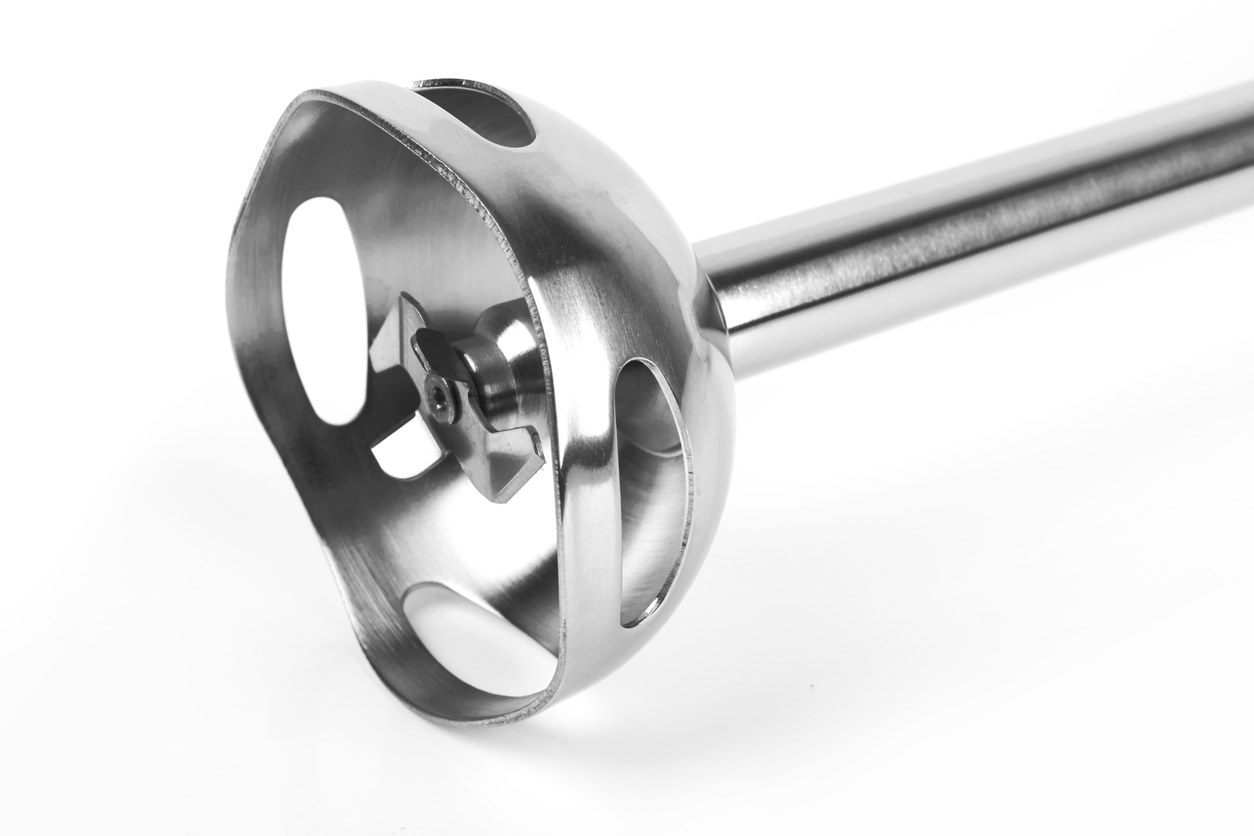 But Scott makes a good point that it's often down to who's buying the equipment.
"If the chef is buying it for himself it's more economical to go for the cheaper ones. If it's for the company, then it's worth making an investment. "
He also says never underestimate that a new chef coming into a kitchen can earn kudos by bringing a high-quality piece of kit with them. It can reflect well on a chef professionally to bring in equipment that either helps to produce something unusual or simply improves the quality of what is sent out from their section.
What items can you afford to save some money on by purchasing cheaper versions?
| | |
| --- | --- |
| Company | Items |
| The Wood Fired Pizza Company | Pizza turner |
| The Grind Cafe | Hand-held blenders |
| The Curry Pot | Serving bottles (for olive oil etc) |
| Vinoteca | |
Machines are our overlords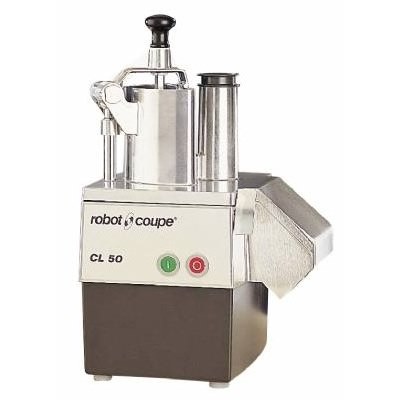 It seems that like most people, chefs are not immune to the pull of a few creature comforts. Top of our chefs' list was the food processor. When it comes to this kitchen helper, it seems the bigger the better.
"Because we are an Indian restaurant and we go through a lot of onions — between 8 and 10 bags on some occasions — for me I couldn't live without my veg prep machine," says Ikhlaq.
"If I didn't have it, I would actually have to hire someone just for that as it takes such a long time to chop them. Now I just feed my onions through and it only takes minutes, and anyone can use it."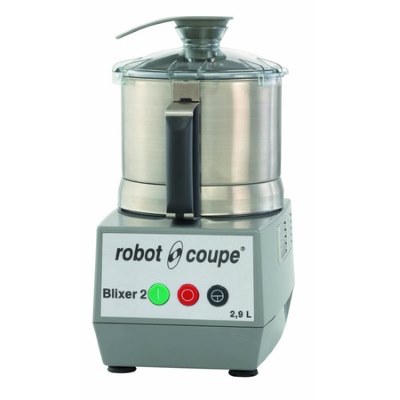 Kieren names his Robot Coupe as one item he couldn't live without, along with a slicing machine and a 20 litre mixing bowl. When asked about less obvious items that saves crucial time, he chooses his mincer: "The amount of trimmings you can collect from meat can then be put into terrines etc."
Scott is more circumspect, citing a powerful blender as not so much a necessity, more a luxury item:
"Because it is so big you can make marinades and dressings with it. It will blitz dried fruit into dressings, for instance, to impart the flavours of molasses in dates."
But it's not just effort-saving items that were put forward by our chefs, Wood Fired Pizza Co.'s Joe Keable extols the virtues of a good thermometer: "It's invaluable, everyone who cooks chicken without one will realise when they use one to cook chicken how they've been ruining every piece of chicken they cook."
What items in your kitchen could you not live without?
Company

Items

The Wood Fired Pizza Company

Peelers

The Grind Cafe

High density chopping board

Pans

The Curry Pot

Triple order pads

Vinoteca

Slicing machine
20 litre mixing bowl
Robot Coupe
What items would you recommend buying that are invaluable for working in a kitchen every day but that aren't immediately obvious?
| | |
| --- | --- |
| Company | Items |
| The Wood Fired Pizza Company | Knives (for opening packets etc) |
| The Grind Cafe | A citrus fruit zester |
| The Curry Pot | Veg prep machine |
| Vinoteca | |
Why not treat yourself
Sometimes it's nice to have a bit of luxury, and for our chefs this comes in the form of some high-end kitchen gadgets.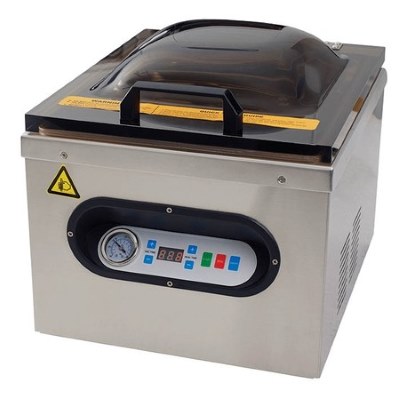 Both Scott and Ikhlaq admit that their heavy-duty blitzers may be bigger than they might actually need, but sometimes it's good to know you can throw in your ingredients and the equipment will do all the work for you.
Similarly, Kieren wouldn't part with his vacuum pack machine, which produces an airtight environment that aids storage as well as facilitating the popular sous vide method of cookery.
All kitchens are different, and yet these interviews have shown us that there are some kitchen items dear to the hearts of most chefs' hearts.
It's not always necessary to buy out the store — with careful planning you can invest in the items you need the most, helping you save enough money to afford those luxury products that make working in a professional kitchen so satisfying.
Questions

Street Food

Cafe

Takeaway

Restaurant

The Wood Fired Pizza Company

The Grind Cafe

The Curry Pot

Vinoteca

Top knives

Paring knife

Paring knife

8–10in chef's knife

Paring knife

Wide-bladed santoku-style chef's knife

Pastry knife

4in Paring knife
10in chef's knife
Filleting knife

Worth investment

Knives

Pizza peel

Knives

Knives

Knives

KitchenAid

Robot Coupe

What to save money on

Pizza turner

Hand-held blenders

Serving bottles (for olive oil etc)

Essentials

Peelers

High density chopping board

Pans

Triple order pads

Slicing machine
20 litre mixing bowl
Robot Coupe

Invaluable but not obvious

Cheap blunt knives (for opening etc)

A citrus fruit zester

Veg prep machine
7 June 2017