Adam Reid exploded on to the restaurant scene when he became head chef at Simon Rogan's The French restaurant in Manchester's Midland Hotel. In 2016, he took over the venue, now renamed Adam Reid at The French.
Trained under Simon Radley at the Michelin starred Chester Grosvenor in Chester, Adam will be familiar to many as the chef responsible for last year's dessert course at the final banquet of BBC's Great British Menu 2016.

Simon Couth kick-started his professional career at the Montreux Palace Hotel on Lake Geneva. Though a great place to work as a teenager, years of 'uninspired' dishes saw him take a successful and prolonged stint as a journalist before returning to his first love, age Social Club in North Derbyshire's Hope Valley (technically the East Midlands but only a short distance from Sheffield), where he serves classic dishes as well as themed menus. With a mini cinema on the top floor and a host of events running throughout the year, this venue is a combination unique, modern, inventive and traditional.

Alex Shaw is group chef at the award-winning Eagle and Child in Ramsbottom. The Greater Manchester pub has received an impressive number of accolades over the years, including Best Newcomer at the Great British Pub Awards 2012 and Best Food Pub at the Manchester Food and Drink Festival 2014 and 2016. This feat is no less impressive for the fact that the ethos driving the enterprise is also to create a community pub that helps train young people not in education or employment.
Former winner of Manchester Food and Drink Festival Chef of the Year, Alex brings to the Eagle skills honed in Sheffield's The Old Vicarage at a time when it held a Michelin star, as well as the renowned Volta in West Didsbury.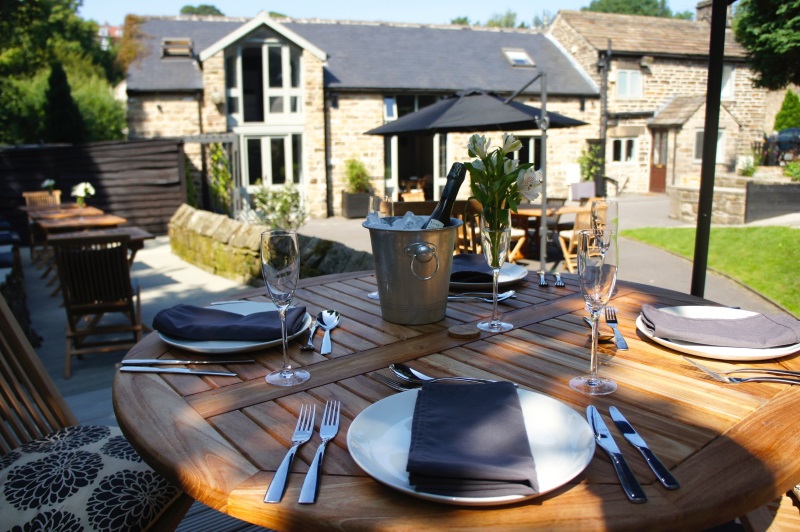 Who do you try out new flavour combinations on first?

Myself, followed by my head chef, followed by whoever I think will give me the answer I'm looking for!

Obviously we do tastings in the kitchen, but we also have experimental food tasting evenings where we come out and talk through the idea of the menu. As we only take booking at the restaurant, people who come to those evenings know they are coming to a slightly more experimental menu which they may pay slightly less for, but they are generally the type of people who are happy to try something new.

I'll experiment on myself first, maybe involving senior management or at home with my partner Vicky.
Do you think there has been an increase in access to top class food in the UK over the last decade?

Absolutely, mainly I think because restaurateurs have realised that you need to appeal to a wider demographic than just rich people, even at the top level, leading to much more relaxed, accessible and vibrant restaurants producing amazing food. There are more people willing to spend good money on a good dinner nowadays so you need to offer an environment which does not alienate them.

There's definitely been an increase in better food. I think there has been a huge improvement in the culture of food as people are more interested in food themselves, so they are giving support to good places. Even down to little pizza stalls that are sometimes even more passionate than I am about getting their dough base just right. There are more people putting food out there who are really trying hard and really care about what they offer.

Yes, a big increase! The whole trade has seen a shift in awareness of food, locality and quality. Restauranteurs and chefs have had to keep up with this shift, meaning an increase in the overall quality. This, in turn, has had a knock on effect, seeing a better quality in the supply of food in general, seeing better quality in the high street and supermarkets too.
What do you look for in an up-and-coming chef that makes you think they've got what it takes?

Imagination and creativity with respect for traditional methods and approaches. You can't learn to run before walking!

They have to have an interest in food that extends beyond the kitchen at work. You've got to love the taste of food and trying different things, going home and experimenting with techniques. Everything else you can teach people, like what to chop and the proportions to use. But having a real interest in food makes the difference.

A desire to learn and work hard. I see too many chefs who think that they know it all after a couple of years and try to demand high wages and a position above their skills. I'm not saying that the odd prodigy doesn't happen, but it is rare. I prefer a chef to listen and learn the basics so that they have the best grounding and understanding of how ingredients work together and the science behind it all, so if something goes wrong you understand why, and what to do differently next time.
What makes a good location for a restaurant?

Anywhere that people want to go! Sounds daft but I don't think it's a unique formula, your location needs to be relevant to what you are offering, and people will then be attracted to visit, whether that's a local market or from afar.

It's a lot about the catchment. You have to have a bit of a critical mass and know that there will be people who will want to eat in a place like ours. We're very lucky that Hathersage has a train line that can bring people both from Sheffield and Manchester to eat here. I love outdoor eating so we're also lucky to have an area to eat outside with a river at the bottom. The idea in my mind was to create a restaurant that served my style of cooking in a lively environment, and open it in an area that didn't really have anything that catered for that type of thing.

An area with a level of understanding of what you are trying to do. There is a certain element of 'build it and they will come', but get your offer wrong, or choose the wrong building, and it won't work. There are hundreds of things to consider, dependant on what style of food you are planning to offer. I have seen big operations fail because they had a city centre location that was just a little bit too out of the way with very little footfall. It could be something as daft as being on the wrong side of a road.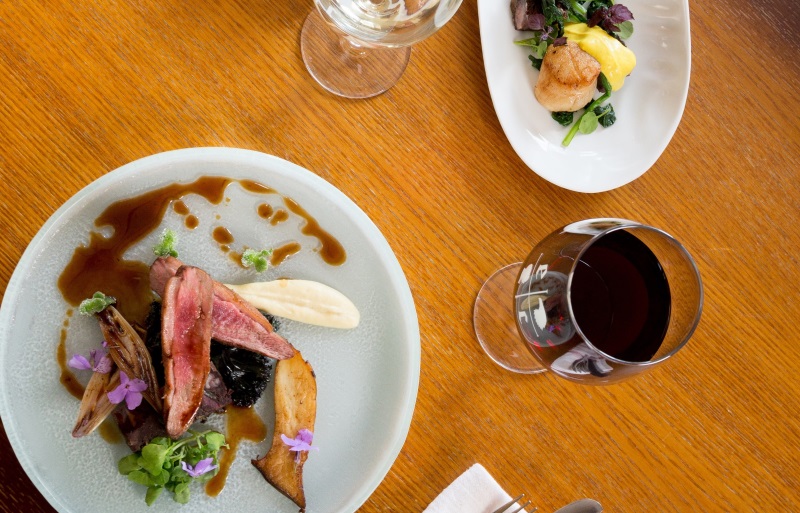 What are the benefits of running a restaurant north of the Watford Gap?

You don't have to go south of the Watford gap.

Amazing produce all around. Have the whole of Yorkshire as our garden to source produce from. Many people who come to our restaurant are genuinely interested in food and are not there just to be seen. You can go to places in London where people will barely look at the food you've just slaved your heart out preparing…they are just interested in being seen in the right place. There's definitely something great about running restaurants up North.

The competition and costs involved in opening in London are huge, survival rates are low. Being further north, and for us in quite a rural area, means fixed costs are far lower than in the capital. We are also more of a destination restaurant that people travel to. The higher end of our industry is still concentrated in London, so it makes us stand out in our area. The standard of produce available outside of the city is fantastic now, and easily rivals the best in London. Staff are, in general, also easier to retain, therefore adding a better degree of consistency.
What do you think of the idea of a Northern Powerhouse, and how do you think it will affect the restaurant sector?

A Northern Powerhouse would rely on there being a reason for it. The emphasis has to be on not needing to go elsewhere. That means the North has to be appealing to big businesses who will attract more people up here to fill our restaurants every day and not just at weekends, which in turn means making the North more appealing to the South. The problem the Government has is that making the North competitive will always be detrimental to the South...are they prepared to take that step?

Manchester, in some ways, is moving ahead in terms of great restaurants. Lots of foodie places opening up and lots of interesting bars opening up, so maybe that interest in food will spread more. But I think a Northern Powerhouse may actually translate to being a Manchester Powerhouse. At present, we do get some of our customers coming across from Manchester, but by far the majority comes from the Hope Valley itself, with others coming in from Sheffield.

I think it would be great for the North. Investment is badly needed to regenerate areas in the North and create more jobs. Hopefully it will pull in more industry, meaning more people with disposable incomes to spend in restaurants!
How important do you think it is for there to be a steady influx of new talent into the industry?

Essential, it's a labour heavy industry so without skilled staff there's no restaurants, and with more restaurants opening there's more demand.

It's a good thing, even competitors opening is. If you look at areas of Sheffield that have become established foodie areas, they keep people interested and help to create a buzz which makes people choose to go there to eat. They also keep other restaurants on their toes. And this helps to prevent the influx of generic chain restaurants.

Very important, more now than ever before. There is a massive shortage nationwide of talented chefs, especially at the Chef de Partie level. Even the top restaurants with big name chefs are struggling.
What advice do you have for young chefs looking to make their mark?

Work hard and understand the benefit of sticking it out. Too many people think 6–12 months is an acceptable learning period in a job, realistically that's only where the hard work STARTS!

Talk to people. I still learn things from the apprentices I have. I have staff who like to experiment and if I thought 'Don't talk to her because she's a novice' I would be missing out on all the ideas she is having. So talk to experienced chefs and novices alike, anyone who is interested and passionate about food. You constantly learn stuff if you just keep asking people and have wide-eyed interest in what people connected with food have to say. Just keep asking questions.

Listen, learn, work hard, strive for perfection and be willing to commit yourself to a wonderful, rewarding industry.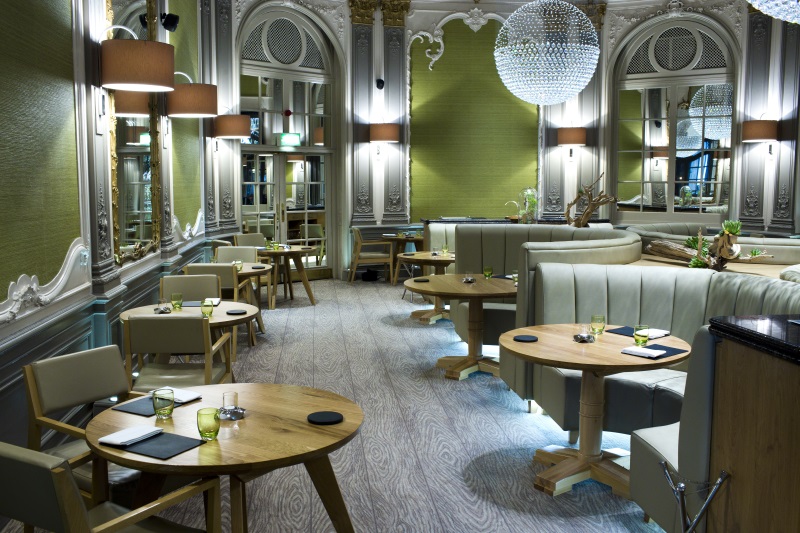 How important to you is sourcing local ingredients

To me, a local sourcing policy is vital for a high quality restaurant. It ensures you can have a good and close relationship with the producer and can ensure my high standards are met and sometimes even exceeded. However, I do not believe it is the be all and end all. Good ingredients are produced all over the world and above all else it is quality which counts. I just believe in supporting your local area and community in whatever way possible. Being in the centre of a large city (Manchester) I see 'local' as anywhere as far as Cheshire, Lancashire or even Yorkshire; Yorkshire forced rhubarb is beyond a doubt the best and I am using Cheshire grown saffron, which is easily as good as anything from abroad!

Hugely important. Not in a faddy way as well. I really love the people and the stories. Here in Hathersage we have Stanage Millstone cheeses. We know them and we support it. There are also two allotments in the village and we have a system of club credit where people bring their produce and we exchange vouchers that they can use in the restaurant. This is produce that maybe you can't get from any other supplier. We get, for example, pheasant and other game from local landowners, but only during the seasonal drive. I also like to go out to Robin Hood's Bay for fresh lobster. It's about getting to talk to the producers, knowing what they care about. It's about being confident about what you are getting…that it's the freshest and ethically sourced. It's about the connections and stories and quality of the produce.

Locally sourced produce is incredibly important to us. Everything that can be is sourced within a fifty mile radius of us. We also grow as much as we can. We have a completely edible beer garden at the Eagle and Child, and our own chickens. There is also a polytunnel that we have at Heaton park. We are currently crowd funding a campaign to expand to a fruit and nut orchard at Heaton park too.
13 January 2017