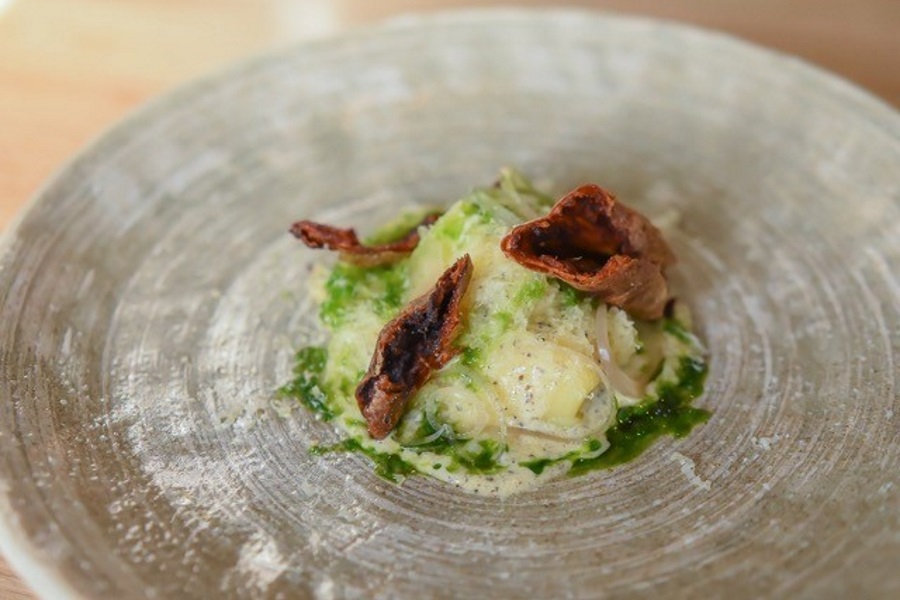 With Sheffield's abundance of green spaces and its proximity to the peaks, you may wonder why a restaurant hasn't opened up sooner that prides itself on foraging from around the city, despite the area's grimy industrial heritage.
Well now one has.
Jöro is a partnership between Luke French, Matt Bigland, Stacey Sherwood and Nina Patel-Bigland. It is the latest venture of well-known Sheffield restauranteur Matt Bigland, who already counts The Milestone and Craft & Dough among his business empire. But the mind that conceived this unique venture belongs to chef director Luke French, who has nurtured the idea since its inception to create a restaurant that no-one who appreciates exciting food in Sheffield will want to miss out on.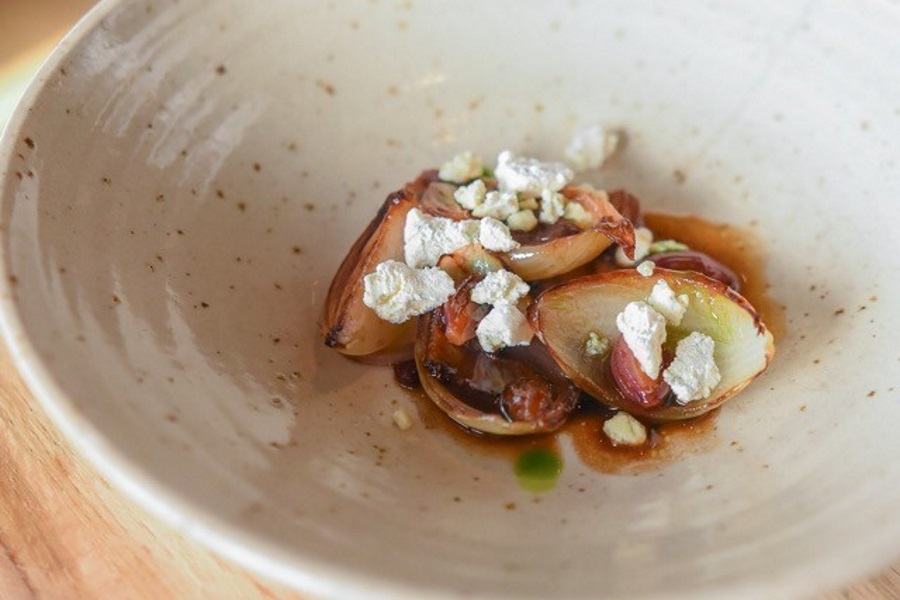 With a name that literally means 'earth' in Old Norse, and a focus on using seasonal ingredients, you can see in Jöro's menu and ethos the Nordic style that has been made popular by the likes of Copenhagen's Noma. But the world famous two-star restaurant is not the only establishment with a sympathetic style. If you have the time and inclination to travel 200 miles north of mainland Scotland to the tiny Faroe Islands you can visit Koks, which both Luke and Matt revealed had a 'humbling' effect on how they now consider ingredients, especially in light of being served clams that were 450 years old.
"It was really inspirational because their cooking is really Nordic cooking but they try not to use any ingredient that doesn't come from the island," said Luke.
"It's absolutely incredible what they do."
This goes to the heart of what Jöro is trying to achieve.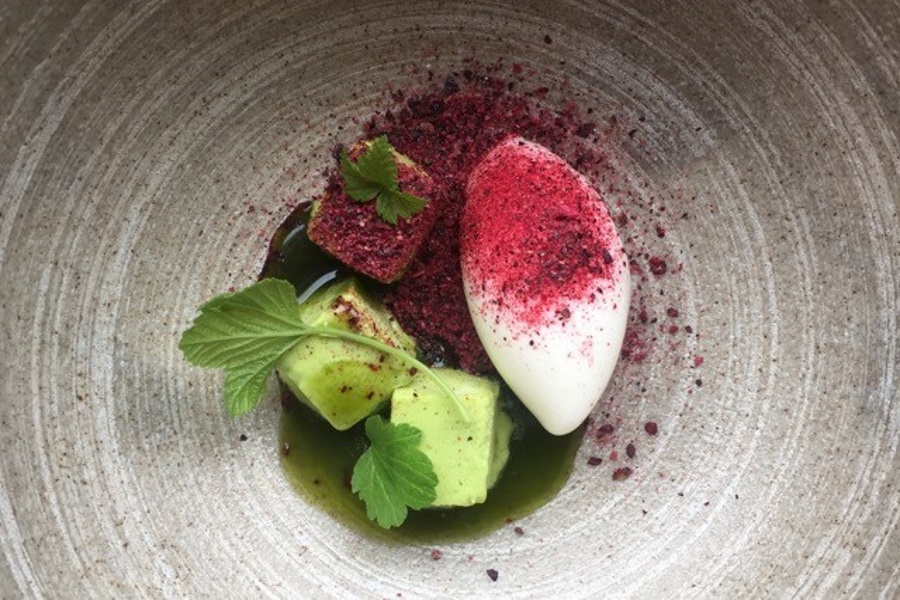 Taking inspiration from walking around Sheffield and the surrounding Peaks, Luke creates his menus by combining foraged ingredients with the best that local and not-so local producers can offer, before dressing the plate in a style that makes it look 'like it's just fallen off the tree and landed on the dish', a natural and elegant presentation that Luke admits is much harder than it looks.
So dedicated is he to this style of sourcing and cooking that Luke has already created a 'mental map' of local foraging sites, which have literally and figuratively borne unexpected fruit:
"I know exactly where to go in the city when I want, say, blackcurrants, strawberries, raspberries or whatever, and which time of year as well."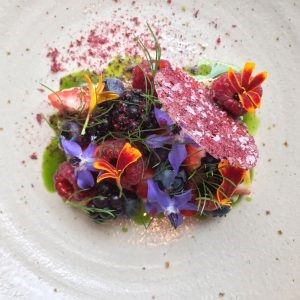 One discovery the chef is particularly proud off is a clutch of Mulberry trees in and around the city. Keeping in mind that many of the top restaurants are forced to import these from warmer climes in Southern Europe, Africa and Asia due to their scarcity, it is a testament to his diligence and vision. One spot even offered forth a bounty not only of mulberries but also wild basil and oregano alongside strawberries and blackcurrants. So what did Luke do with this bounty? He put it on the menu of course, serving some of the fruits frozen and some marinated in bitters and gin, served with a wild strawberry sauce topped with fresh herbs.
It's hard to get fresher and more local than that.
"That's a perfect example of what we do and what we're trying to achieve, says Luke.
"Minimal manipulation and maximum flavour.
"In a nutshell, we'll put anything on a plate as long as it's seasonal, whether it's seasonal within the UK, or seasonal in Norway — as long as it's in season where it comes from we'll use it. The number one rule is that it must be delicious."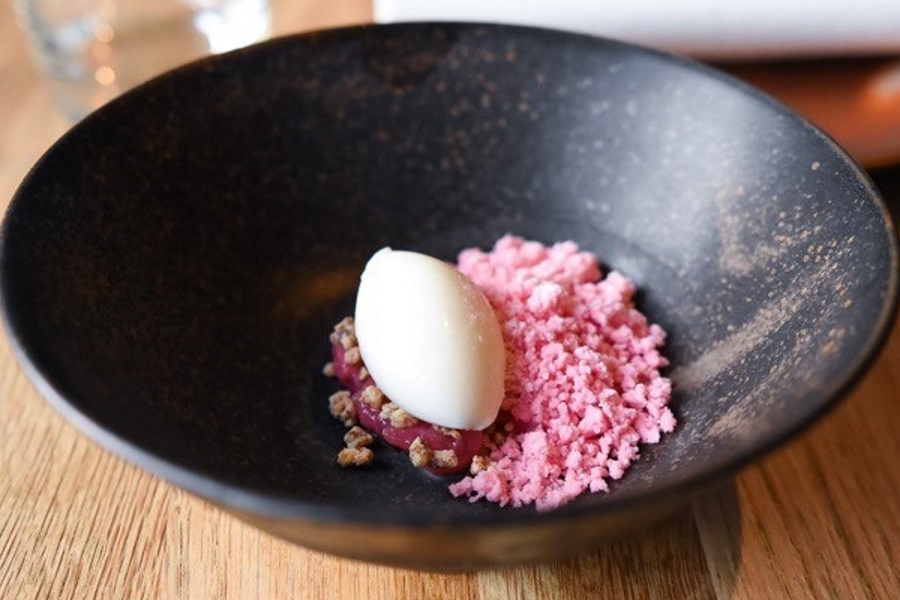 It's not just the style of Nordic cuisine that's been an inspiration for Luke, it's also the service. Unusually for a UK restaurant, at Jöro you will be served by the chefs who helped cook the dish, who also come with an explanation of what that particular plate is all about. You might wonder how they have the time, with warmer days bringing an abundance of fresh produce to be used up as quickly as possible. This regular influx of new food means that the dishes on offer at the restaurant could change up to three times in a day, Luke says.
"The menu will keep changing as the produce does, and at the height of summer we're constantly having new stuff brought to us or picking it, so the menu will grow and the dishes will evolve."
Jöro bills itself as serving 'a meal built of many small plates', but the vision and drive of Luke and this restaurant is anything but small.
After being open for just two months, Jöro managed to pick up two AA Rosettes. With this level of style, passion and attention to detail it will not be long before Michelin come knocking, and I am confident that they won't leave disappointed.